Custom Sneakers
A Sneakerhead? Looking to get a pair customised with some artwork or design? Get in touch with us today
Request a Quote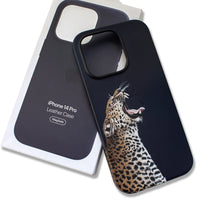 Personalized Apple iPhone Leather Cases
Personalised iPhone Cases Available on Order!
Get your Name / Initials + Any Artwork of your Choice, Hand Painted on the Gorgeous Apple Leather Cover!
Currently Available for the iPhone 7, 8, XS, 11, 12, 13 & 14 Series
Shop Now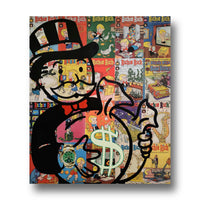 Art Pieces & Sculptures
Our recent addition to our work is a vivid range of Art Pieces, from wall canvases to sculptures and every art is a masterpiece that you carry with you.
Looking to get something commissioned for yourself? Get in touch with us!
Request a Quote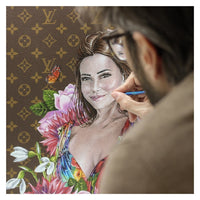 Custom Request / Bespoke
TLW is comprised of a team of professional artists that specialize in hand painting quality artwork on a wide range of luxury items. A few brands include Louis Vuitton, Hermes, Dior, Dolce & Gabbana, Gucci and more. We pride ourselves on exclusivity, and with years of experience in fashion, art, and creative design.
Request a Quote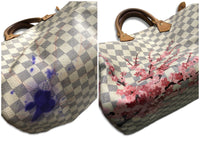 Stained your Bag? Want to fix your old faded Purse or Shoe?
With our exclusive Restoration Service, we can refresh and revive your precious products into one of a kind luxury items with our excellent craftsmanship, all in a seamless and timely process.
Request a Quote
Testimonials
I got my Birkin personalised from TLW and absolutely loved it!

The team so perceptive of one's individual needs and makes you feel a part of the process throughout.

And Since the quality of work is excellent, I gave my Moynat and Delvaux too for personalisation later.

They never disappoint you!

Parul Chaurasia - New Delhi, India
I was always skeptical about online shopping and I came across 'The Leather Works' whilst browsing to buy something for a friend.

Hesitant initially, I still placed an order for men's wallet with them.

I wanted a few alterations in the design, which were easily communicated over email due to their prompt response. And my friend absolutely loved the Hand Painted wallet.

Jai Batra - Mumbai, India
got an iPhone X case personalised from TLW. You can't believe it's all done by hand. The workmanship is commendable.

Along with all the attention to detail, I loved the little touches, a hand written note, packaged with extra care and the lovely ribbon tied around the box.  

I will definitely be shopping with you again.

- AMA, Dubai